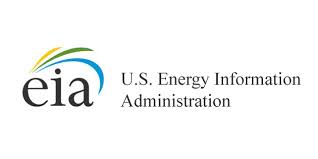 -Updated 3/2020-
A few things have happened since the original publication of this article in 2014. After a downturn in 2015, gas production had picked back up with new projects statewide, a fracking boom in Colorado's Front Range, and Colorado drilling up 70% in just 2018. As the area north of Denver looks onward to its population doubling by 2050, residents are still largely at odds over the contrast of economic benefits and concerns for safety and the environment.
Original 2014 Article:
Since 2007 there has been a natural gas boom in Colorado and especially the greater Denver area. This also includes Boulder and other surrounding areas. Here are some quick facts about natural gas in CO:
Average household energy costs in Colorado ($1,551 per year) are 23 percent less than the national average, primarily due to historically lower natural gas prices in the state.
From 2007 to 2012, crude oil production in Colorado rose 89% and marketed natural gas production rose 38%.
In 2013, 64% of the electricity generated in Colorado came from coal, 20% from natural gas, and 17% from renewable energy resources.
December 2013 forecast from the Leeds School of Business ranked Colorado in the top five fastest growing states economically, spurred strongly by energy production.
What is Hydraulic Fracturing?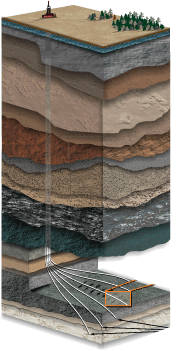 Much of the boom has been due to hydraulic fracturing, or "fracking." According to Encana, fracking is "a controlled operation that pumps water, sand and additives (fracturing fluids) into the wellbore and down the casing/tubing under high pressure; as the mixture is forced out through perforations in the wellbore into the surrounding shale rock, the pressure causes the shale to fracture, allowing the natural gas to flow into the reservoirs."
Benefits and Drawbacks of Fracking
While the industry, and certainly the need, for natural gas has been growing, so has the knowledge level and understanding of the general public. There are many in the public, and private, sectors that are not so willing to give fracking the green light. Many areas in Colorado and Denver especially are currently debating over the allowance of fracking. In a nutshell, here are some of the arguments for and against:
Pros:
more sustainable energy source-can convert to LNG (Liquefied Natural Gas)
cleaner burning-reduced air emissions
cheaper prices-abundant
increasing education and knowledge -If the attendance numbers at the Colorado School of Mines are any indication, natural gas and oil production are bringing Denver and Colorado to the forefront. Undergraduate enrollment has increased 2,000% over the last 10 years to accommodate the influx of students.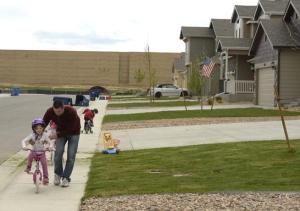 Cons:
damage to environment-water supplies, chemicals leaked
safety concerns for neighbors and workers at fracking sites
unsightly disturbances -walls built in neighborhoods to deter drill site and sound
unknown factors -unanticipated/unknown damage to environment, people, animals
While these do not seem to be as tangible as the Pros, it is the ever-present feeling of the unknown that has people worried, and rightly so. Although fracking has been done in the US for quite some time, there are still a number of potential hazards that could eventually cancel out the benefits.
Renewables and Natural Gas: Competition or Collaboration?
Natural gas does not have to be an all or nothing venture. The National Renewable Energy Laboratory (NREL) states that "natural gas and renewable energy each contribute to economic growth, energy independence, and carbon mitigation, sometimes independently and sometimes together. New technologies, policies, and practices are emerging that may allow businesses to consider these energy sources as more 'bankable' partners.
Natural gas and renewables can be key elements of system-level solutions that stand to transform the national energy landscape. Much of the current discourse considers renewables and natural gas in isolation or concentrates on the competitive impacts of one on the other."
Written by Sam Stankie