What Can and Can't Be Recycled in Denver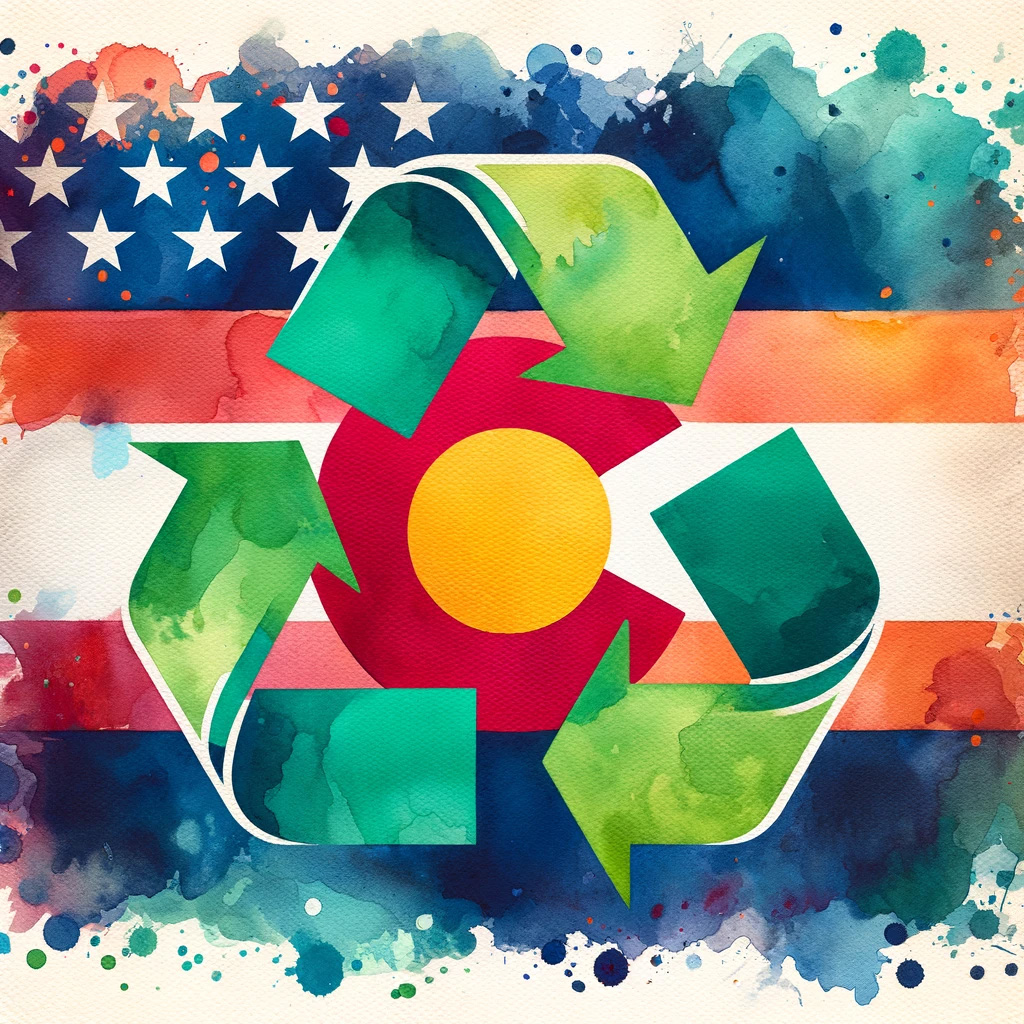 Materials that can be recycled for free in Denver:
Cardboard and paper products: This includes items like newspapers, magazines, office paper, and cardboard boxes.
Glass bottles and jars: Clear, brown, green, and blue glass containers are typically accepted.
Aluminum and tin cans: This includes items like soda cans and food cans.
Plastic bottles and jugs: Typically, containers labeled with the recycling symbols #1 (PET) and #2 (HDPE) are accepted. This can include soda bottles, milk jugs, and laundry detergent bottles.
Cartons: This includes milk cartons and juice boxes.
Aseptic containers: These are the shelf-stable containers often used for soy milk or broth.
Materials that cannot be recycled for free in Denver (and might end up in the landfill if placed in the recycling bin):
Plastic bags: These can often be recycled at grocery stores but not in the curbside recycling program.
Styrofoam or expanded polystyrene (EPS): This includes items like foam cups, plates, and packing material.
Electronics: Items like TVs, computers, and cell phones.
Hazardous waste: This includes items like paint, motor oil, and batteries.
Ceramics, mirrors, and window glass.
Food-contaminated items: Pizza boxes with grease, for instance.
Diapers and sanitary products.
Materials that can be recycled for a cost in Denver:
Yard waste: Some municipalities might have a fee-based composting program.
Electronics: While they can't be placed in the regular recycling bin, there are often special e-waste collection events or facilities that will accept these items for a fee.
Large items or bulky waste: Items like mattresses, furniture, and appliances might be accepted for a fee at specific drop-off locations or during special collection events.
Construction and demolition debris: Materials like concrete, wood, and metal from construction projects might be recyclable for a fee at specific facilities.
Tires: These can often be recycled for a fee at designated drop-off locations.
It's essential to check with the City of Denver's official recycling and waste management website or contact the city's waste management department directly for the most up-to-date and accurate information on recycling policies and fees.
When you're ready to get rid of the rest of the junk, call Sam's Hauling.
Call Now To Schedule a
Dumpster Delivery
Locally Owned Denver Dumpster Rental Company Serving Homeowners, Remodelers, Contractors, & Roofers...
(303) 984-7200

Sam's Hauling
1408 W Quincy Ave
Englewood, CO 80110
Monday - Friday, 7:30 am - 4 pm
Saturday, 8:00 am - 12:00 pm
Sunday - Closed