Meeting Colorado Renewable Energy Standards is Inexpensive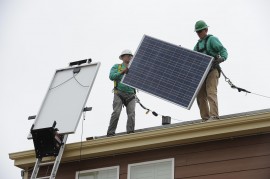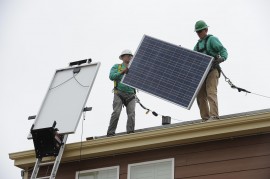 -Updated 3/2020-
Since the original publication of this article, the general consensus has remained largely unchanged in that meeting Colorado's renewable energy standard is relatively inexpensive, especially considering the benefits after having solar panels installed. In addition, Xcel Energy still offers a variety of rewards, rebates, and incentives for the installation of solar panels in Colorado.
Original Article:
A Denver Post blog details a study to examine the cost-effectiveness of meeting the renewable energy standards set in Colorado. The joint study conducted by the National Renewable Energy Laboratory (NREL) in Golden, CO and the Lawrence Berkeley National Laboratory (LBNL) concludes that meeting the standards is inexpensive. This is especially true when prices are compared to other states.
Cost of Colorado Renewable Energy
In Colorado, the cost of complying came to 1 cent/kwh in 2012. Most of the talk about renewable energy centers around solar power. Xcel Energy has long offered Solar Rewards and incentives for installation of residential and commercial panels. Though rebates are now gone and incentives have been reduced, the cost of solar installation dropped $5/kw, making Colorado one of the least expensive states.
Colorado Solar Panels
One factor pushing the cost of meeting Colorado's renewable energy standards was a requirement that a certain amount be roof-top solar or distributed generation. The upfront cost of this is more than alternatives, but the operating costs are low once up and running.
Written by Sam Stankie
Call Now To Schedule a
Dumpster Delivery
Locally Owned Denver Dumpster Rental Company Serving Homeowners, Remodelers, Contractors, & Roofers...
(303) 984-7200

Sam's Hauling
1408 W Quincy Ave
Englewood, CO 80110
Monday - Friday, 7:30 am - 4 pm
Saturday, 8:00 am - 12:00 pm
Sunday - Closed