As the largest and oldest residential dumpster rental in Denver we have seen a lot of dumpster companies come and go, especially these days we have seen a lot of pop up dumpster companies.
When you go with Sam's Hauling you take the risk out of renting a dumpster. Here are 4 solid reasons you should choose Sam's Hauling when you need a residential dumpster in Denver, Co.
Why Choose Sam's Hauling?
1. Sam's Hauling is the Largest Residential Dumpster Company in Denver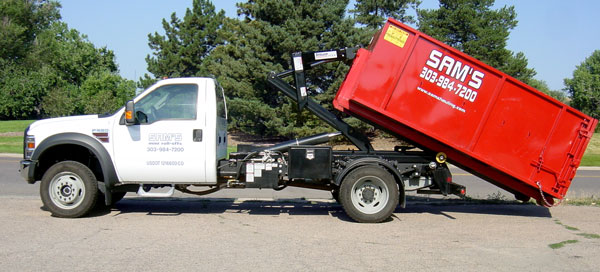 We have the most trucks to ensure we can provide the most delivery and pickup opportunities for our clients. We have the most dumpsters to make sure the size that you need is available to you when you need it.
Most trucks
Most available times
Most available dumpsters
2. We Are Denver's Oldest Dumpster Company
We have seen it all and have learned through real-time how to treat our clients with respect, put our clients first, and grow a staff that cares about our clients as much as we do. We have seen every type of waste material, every kind of question there is about what can go in a dumpster and what has gone in the dumpster. We are a second-generation dumpster rental company in Denver Co.
3. Excellent Staff, Excellent Customer Experience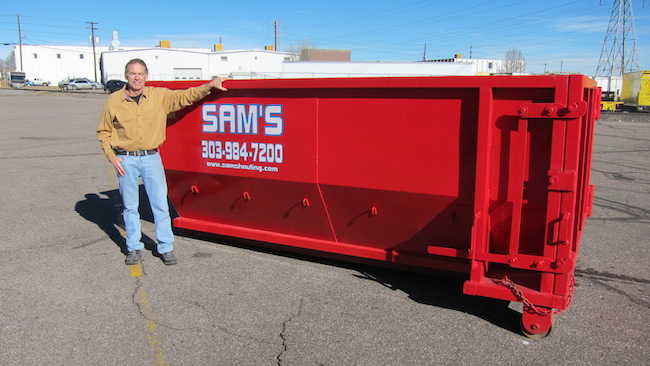 We have the staff and the means to provide the customer service you expect. We have full-time Coloradians at your service during all working hours ready to take your call and provide expert customer service.
Our staff can help you pay for only the amount of dumpster that you need so you save money. Sam's Hauling staff is experienced, you can tell them what your job involves and they can help you choose the size dumpster you will need.
4. Locally Owned Family Business
Sam runs the business now, but he learned everything he knows from his Dad, Brian. It was Brian who started the company and named it after his son, Sam. This is the kind of company you want to do business with in Denver; when you buy from Sam's Hauling you're buying into your community.
Your dollars are staying here and going to other local Denver businesses and the family making the dollars are engaged in the Denver Community, full time. We have one location that we serve in business and in our daily lives and that is Denver Colorado.